Manufacturers often face the challenges of cleaning a small surface to remove contaminants from components. Plasma etching can be used in many of these applications to clean or etch away a material. Other methods, such as photoablation, mechanical, or chemical processing, are not as effective as cleaning with plasma. These methods are more expensive than plasma etching and have waste streams, which manufacturers are forced to manage closely.
Plasma Etching Applications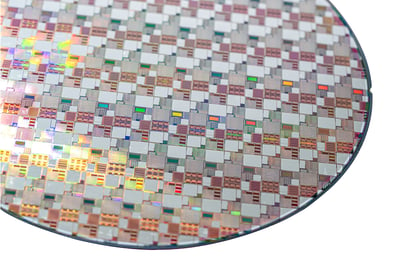 Plasma etching is used in many applications to clean or etch finish products or even during its manufacturing. One industry where plasma cleaning has been used extensively is in the contact lens (intraocular lenses) industry. Contact lens manufacturers use a plasma treatment on the lens so that it will wet out more efficiently and hold moisture to the lens. This application of plasma cleaning creates a better product for the end-user so that there will be less irritation to the eye.
Other lesser effective methods to clean small surfaces are:
photoablation (using an excimer laser to convert solid to a gas),
mechanical or chemical processing
These other process methods are inferior to plasma cleaning. They are also more expensive because they require a large amount of energy (photoablation) or require large amounts of consumables (mechanical and chemical). Chemical processing can also be hazardous and involves waste streams that are difficult to dispose of. Plasma etching or cleaning would eliminate the generation of waste streams.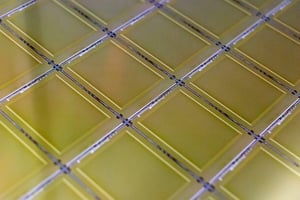 A treatment using a plasma system can easily accommodate small components in various quantities and geometries. They can be treated in a bulk method with trays or a tumbling system where the parts are tumbled inside a cage or container. Various sized vacuum chambers are available to accommodate any size treatments by manufacturers. The plasma treatment is excellent for intricate geometries because the entire surface can be treated uniformly.
The Benefits of Plasma Etching and Cleaning
Plasma is an excellent option for difficult to clean geometries. Mechanical methods for cleaning parts can be challenging when these parts have cracks or crevices. Reaching these areas can be a problem that is handled easily with plasma treatment. Plasma will reach these areas, remove the contamination through a vacuum system, and leave a clean, activated surface that will be easily bonded. Plasma cleaning can be easily repeated with the same parameters, and each part will have the same results.
Bulk powders can also be cleaned or etched in a plasma tumbling system. It is often challenging to change powder's surface properties because chemical and mechanical cleaning efforts are challenging. Treating these powders with a plasma treatment is often the choice for powders such as high molecular weight polyethylene, polypropylene, and PTFE (polytetrafluoroethylene). These powders are used in many different manufacturing applications. Bulk cleaning these materials improves adhesion when introduced in a composite matrix or bulk blend.
Pasma Etching Seamlessly Fits Into Most Manufacturing Environments
Plasma is a great option to treat small products in a bulk or inline manufacturing process. Most times, this can be accomplished without adding any additional manufacturing time or steps. No new process steps are required because plasma treatment can eliminate or replace the current inefficient, time-consuming steps that are already in place. The plasma cleaning treatment is often more efficient and will save the manufacturer time and money once the system has been integrated.
Plasma cleaning can typically make what would typically be a big job with small parts a small job with big results. Plasma treatments are also a straightforward and repeatable process for manufacturers. Other methods of cleaning are not as efficient and environmentally friendly as plasma is. Manufacturers currently using mechanical or chemical cleaning processes should consider making the switch to a plasma system cleaning process.
To learn more about plasma etching and its benefits for cleaning small parts in manufacturing, please read our article titled "Plasma Etching and Cleaning Strategy for Better Product Quality."